Whether you have just met the person or have been with him/her for years, the importance of making your partner comfortable in bed cannot be understated!
No one likes an awkward or rough sexual encounter (well, most people at least!) While it is okay to keep some things private (hint: weird fantasies), it is equally important to exchange views about sex and find a common ground of pleasure.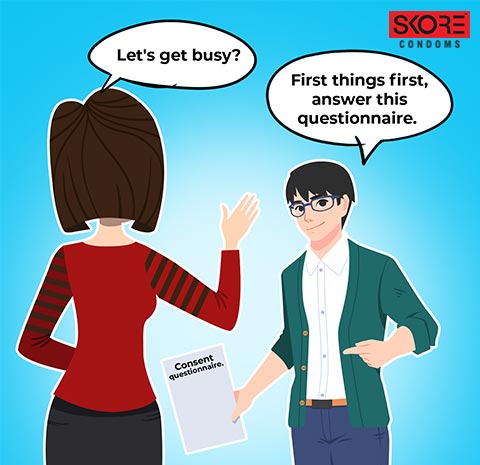 Here is how you can root for a comfortable sexual encounter:
• Share your sexual histories with each other to establish boundaries
• Talk about your definition of safe sex and contraceptives
• Communicate your expectations about the sexual encounter
• Discuss your likes and dislikes in bed and what turns you on!
But most importantly, understand that it is perfectly okay to say no!
Although it can be hard sometimes to tell someone you like, or someone who takes a fancy to you that you don't want to have sex, honoring your own boundaries should be your first priority.
So how do you say no?
Simply put all your masks and games aside and be upfront! Do remember that you are not obligated to providing a reason.
And while saying 'No' is important, the more crucial part is for you to embrace one. Consent is everything when it comes to sex and if your boyfriend/girlfriend (or even a crush or a friend with benefits) says no, it is important to respect their decision. Insensitivity towards your partner's limits or being forceful can permanently ruin things for both.
So whatever you do, be responsible and have fun!