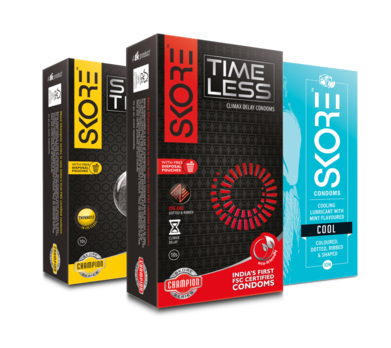 Condoms
Manufactured by TTK Protective Devices Division, one of the largest condom manufacturers in the Asia-Pacific region, SKORE condoms are perfectly designed for your ultimate pleasure. With a wide variety of flavoured, textured, coloured and specially designed condoms, you can now always be prepared for any skoring opportunity.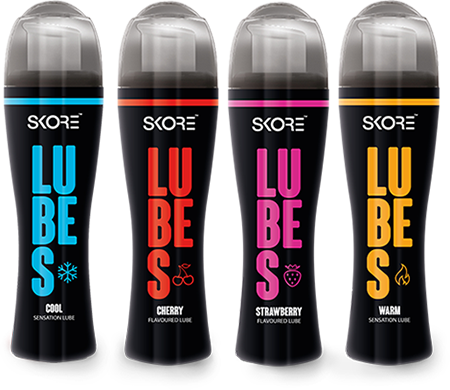 Lubes
Tease your partner with the new SKORE Lubes which now comes in 4 exciting flavours. Specifically aim at enhancing your foreplay sessions, SKORE Lubes promises to drive you and your partner wild with pleasure.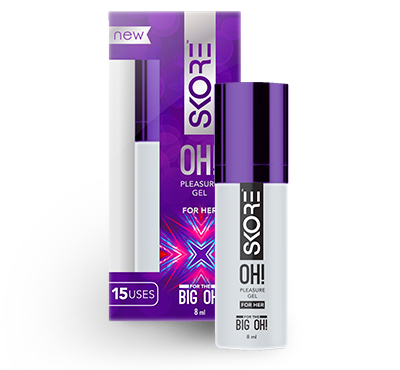 Pleasure Gel For Her
With SKORE OH gel, pleasure is now guaranteed for all the women out there. Ladies, now you can get the orgasm you deserve. We advice all men to carry this at all times. You'll thank us later.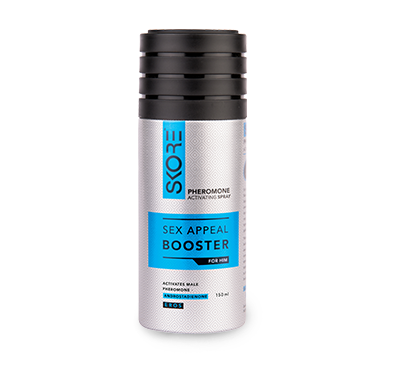 Pheromone Spray For Him
With a bottle of Skore Pheromone Activating Spray, arm yourself with the scent designed to evoke a response from the opposite sex. What kind of response? A naughty, sexual one. Stay ready for any opportunity to SKORE with this new sex appeal booster for men.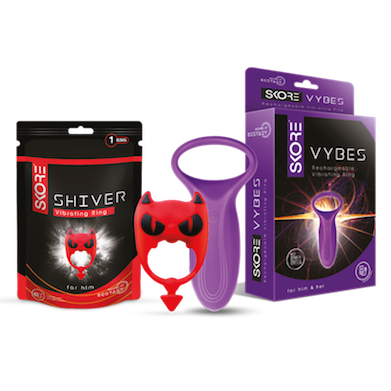 Vibrating Ring
Spice up your sex life with the new SKORE Vibrating Rings. Available in 3 variants - SHIVER, VYBES and BUZZZ, the vibrating rings will ensure that you are your partner are left quivering with pleasure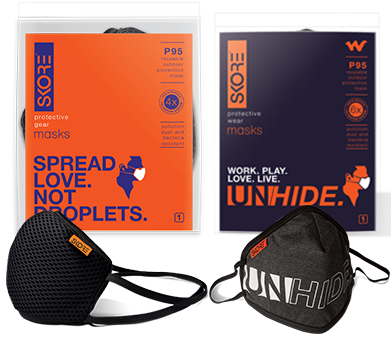 Protective Wear
Protection is what we always do best. We now bring to you the latest essential protective gear- SKORE Masks. Specifically designed and manufactured under the strictest hygiene standards, these reusable SKORE Protective Wear Masks keep you protected and allow you to venture out confidently. With the new SKORE Masks, stay safe and not holed up.