Skore Banana Flavoured Condom
Score as you play the game of love with SKORE Condoms. Your lovemaking becomes more special with its fruity Banana flavour. To add to your pleasure you have dotted texture and cool colours.
Banana Condoms 1 pack (10pcs)
Score as you play the game of love with SKORE Condoms. Your lovemaking becomes more special with its fruity Banana flavour. To add to your pleasure you have dotted texture and cool colours.
01.

Are condoms effective against HIV and other sexually transmitted infections (STIs)?

Condoms provide protection against HIV and other STIs. In fact, it is the only contraceptive method that provides STI protection. Imagine Superman, but without the Kryptonite. That's how you feel while using a condom.

02.

How are condoms tested?

From electronic testing, the water leak test, air burst test and strength test, condoms undergo a range of tests. These are conducted by dedicated regulatory agencies as well as condom manufacturers so that you can go about skoring without any worries.

03.

Are condoms fragile or delicate?

No. In fact, thousands of videos online will tell you we are not kidding. To make sure that they are strong, durable and stay intact, condoms go through rigorous testing of quality at each and every step of the manufacturing process. Therefore, unfortunately, you can never use this as an excuse for not using protection. All you need to do is make sure that you keep your condoms in a cool, dry place and not in your wallet for long periods of time.

04.

Can I reuse a condom?

No. Also, eww. Every time you have intercourse, use a new condom. Does not hurt to experiment with different types either.
abeesh Very very super
Debasish Panda The smell gives a good experience.
Amitava Sengupta smell nice! feels awesome!
dalia mandal its very good ......the flavour are awsome and for a new brand like this ..i think it can comete easily with others
Krunal B. Good
Shrikant Chandurkar Not too good
Sahil Nice banana frangance
Thank You for reviewing us.
How It Works
01

Take care when handling the condom to avoid unintentional damage. Make sure to check the expiry date before using.

02

Squeeze the teat at the end, to remove any air and leave enough space for semen to be caught. Then place the condom on top of the erect penis.

03

Roll the condom down to the base of the penis. Check for comfort — condoms that feel too loose or tight may lead to breakeage.

04

Remove the condom soon after ejaculation. Place the used condom in a bin. Do not flush down the toilet.
You May Also Like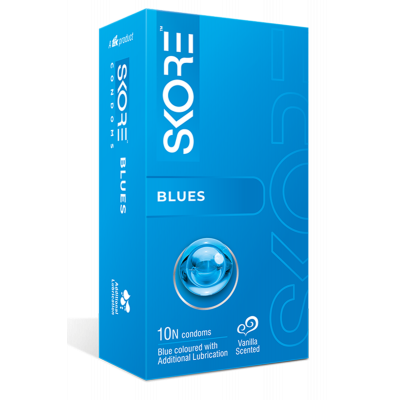 You May Also Like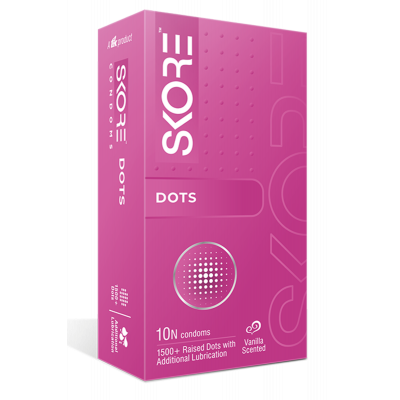 Bring Silliness Into Your Bedroom With Our Banana Flavoured Condoms!
Lovemaking is a lot about being silly and just enjoying each other's company, isn't it? That's right! We at Skore love bananas and that is why we thought of bringing you our banana condoms! It is a fun flavoured condom that makes you think of bananas, and a whole lot more. Bring more silliness to your foreplay so that the endgame can be more luscious! When you add a dose of silliness into your sexy sessions, you can expect a lot of moans and cries of pleasure.
How To Use Skore's Banana Flavoured Condoms?
You can use this condom variant from Skore's stable just like you would a regular condom. Open the packet of the condom, take it out and hold the tip of it between your forefinger and thumb to be sure that you are putting it on the right way. Next, place the condom on the tip of the penis and then put it on. Make sure there is no air trapped inside because it may cause the condom to split. Also, the condom should be pulled to cover the whole of the penis. After use, throw it in the trash bin to dispose of.
Why Do People Love Banana Condoms?
This condom variant from Skore's stable is popular mainly because of the fun element it offers. It brings playfulness into the lovemaking session so that both partners can let go and enjoy the moments together a lot more.
Why Skore Banana Flavoured Condoms?
Sex should never get stale. Sometimes you just have to decide to act on impulse and do something new and exciting with your partner. One way to make that happen is Skore's Banana Flavoured Condoms that will increase pleasure and keeps your partner coming back for more. Not only is Skore's offering made using premium-grade material, but it also has an intense flavour that will make oral sex fun for everyone!
Buy The Best Banana Flavoured Condoms Online
Buy your favourite flavoured condom variant at Skore's website and have your order delivered straight to your doorstep.
Other fun flavoured condoms available at Skore are:
Cherry
Chocolate
Strawberry
Orange
Pina colada
Frequently Bought Together
×