Skore Pheromone Activating Spray Combo
Now bring her twice as close with this pheromone activating spray combo
Pheromone Activating Spray 2 pcs 150ml Combo
Now bring her twice as close with this pheromone activating spray combo
Mohit Amazing smell and lasts for a long time
Vipul It's nice...quite pleasing.
Thank You for reviewing us.
You May Also Like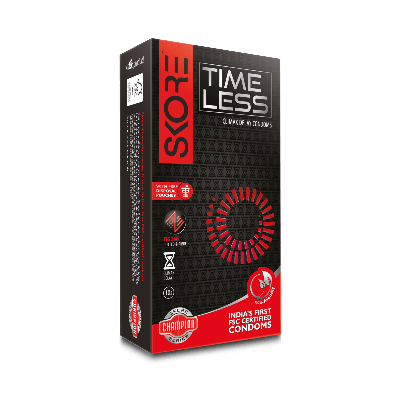 Timeless Condoms 1 pack (10pcs)

MRP (incl of taxes)
Keep up the score in bed like a true champ, with SKORE Condoms Advanced Range. Its specially formulated lubricant helps you delay your climax, combined with its unique ZigZag pattern of Ribs and Dots that lets you drive your partner wild.
Be the Ladies Man you always wanted to be with the new, special SKORE Pheromone Activating Spray. Launched for the first time in India, this sex appeal booster for men contains an active ingredient 'Sensfeel' which is proven to attract sexual arousal in women.