The general consensus about long distance relationships (LDRs) is - they never work! But thanks to the tech today, the resulting gap is now shorter than ever.
Physical distance doesn't necessarily have to make you sexually distant as well. All you have to do is let your creative juices flow! We're talking toys, games, a dirty mind and an image of your partner by your side to keep the magic alive! It's time to get sexy!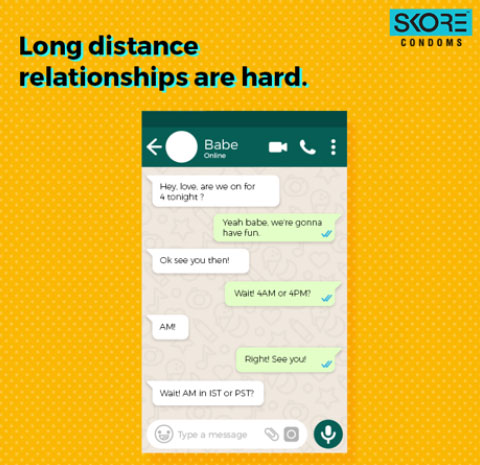 1. Synced Sex Toys
You can now even control each other's orgasms from afar! We have remote controlled long-distance sex toys today, such as the Flamingo. They come with accompanying apps that allow your partner to control the toy for you, even from miles away! With long-distance vibration games, you can tease your partner in real time and instantly feel closer to them!
Tip: Video chat through the experience to make it more life-like!
2. Venture into Erotica
While it is common for any couple to share raunchy images and videos, have you ever tried your hand at penning down your naughty thoughts? It may sound old school, but it does come with benefits! You can write yourself and your partner into various sexual scenarios and get creative (and extremely detailed) about what you would do to each other! But don't forget to suggest privacy while they read!
Tip: Write it on paper and post it via regular mail to add mystery!
3. Video Chat (With a Twist)
You already know that this involves you both touching yourselves while video chatting. But how about doing so while watching the same porn? Talking about your choice of porn and then streaming it together can instantly make you both feel vulnerable and closer.
Tip: Once you know about each other's preferences, you could also try role-playing a pornstar on their screen!
4. Time your Sexts
Send a sexy picture of yourself (or even a raunchy video) to your partner, but time it to be the first thing they see in the morning! This is sure to keep you on Bae's mind throughout the day and the sheer spontaneity of it will always keep them on the edge of their seats!
Tip: Close-ups always work!