When it comes to sex, new is always better!
Whether you are married to the love of your life or dating casually, taking your bedroom game to the next level can never hurt.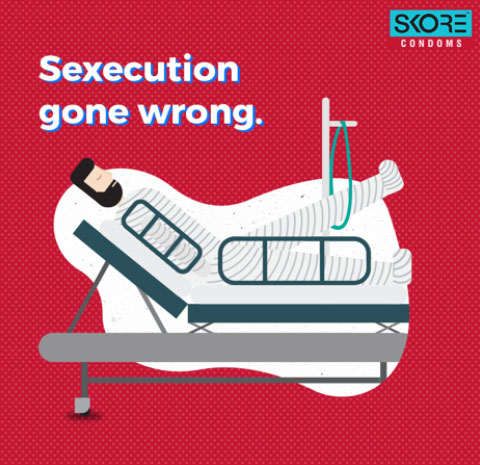 So let's jump into the mix and check out some crazy hot positions that will leave you (and your partner) gasping for breath!
1. Reverse Cowgirl
An easy position to learn, this is a classic girl on top with a twist. Instead of facing the guy's face, she faces his feet! While the woman explores a whole new perspective of the raunchy ride, the guy can appreciate her rear from a new-found angle. A perfect win-win!
2. The Chair
A position that runs high on deep penetration, the Chair can bring you both closer than ever before! While the guy sits against a wall or on a chair, the girl sits on top and locks her legs around him. The best part? Everything is within reach while his hands are free!
3. The Double Decker
All you need to do here is begin with the Reverse Cowgirl position and let the girl lean back until her back is against your chest. Now get into a good rhythm of thrusting and explore her clitoris with your fingers! A guaranteed wet affair!
4. The Anvil
This is one of the fastest ways to the G-spot! You begin with the Missionary position where the girl spreads her legs and pulls them close to her chest. The man positions over her and rests on his hands, while she rests her calves over his shoulders! Yes, it definitely requires to be a bit flexible. But just a little practice and you can begin shooting for the stars!
5. The Waterfall
The Waterfall is all about feminism! It puts the woman in charge while testing the flexibility of the man. He needs to lie at the edge of the bed (or even a couch) with the head and shoulders hanging over the edge. The woman then straddles him to glory! A bit difficult to pull off, but equally rewarding experience.
6. The Flatiron
This one gears up the vaginal pleasure. It starts with her lying face down with the knees slightly bent and the hips raised a little (often with a pillow). He then enters her from behind, exploring a compact vagina and sending waves of pleasure through both bodies!
7. The Duet
A joyful ride for the ladies, this one puts masturbation back on the map! Sometimes, the view of your partner doing stuff to themselves can excite you beyond measure. The girl starts with leaning her back into the guy's chest and touching herself. The guy then intervenes and does it for her, while also learning what works best for her!