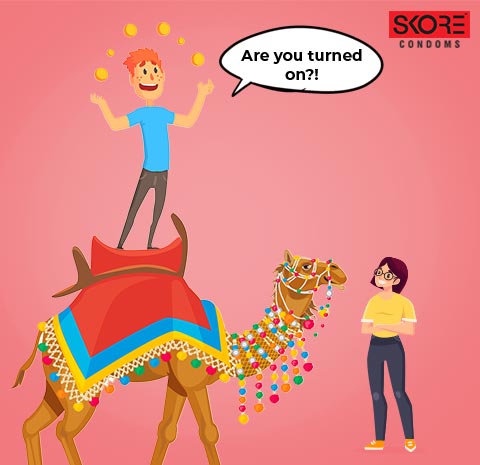 Arousing a woman is easy. All you have to do is set the right mood, say all the relevant words, find her favourite erotic zone and stimulate it in an apt position, without camping monotonously for too long. Okay, it may not be that easy. For some, it can be the most daunting task in the world. Fret not, fellas! For we are here to save the day (or night) with some tips and amazing tricks. Check them out!
1. Foot/Body Massages: A sensual massage can act as a great precursor to memorable sex. And while you are at it, trying mixing it up a bit by gently caressing her erotic zones and by throwing in some random kisses here and there!
2. Blinding Sex: Have you ever tried to blindfold her into submission? There is something about not knowing the inevitable that can turn women on like you have never experienced before! Throw in some cuffs in the mix and watch her go gaga over every touch!
3. Tongue it Up: The biggest weapon in your arsenal is (not what you're thinking) your tongue! Make sure you use it to its full potential, even in body parts that you have not tried before, such as her inner thighs, toes, lower back, and even shoulders!
4. Foreplay Enough: In the world of women, men are notoriously known for their insensitivity towards foreplays. In fact, your first step should be to explore her body and let her explore yours! Most women love foreplay. Giving it enough attention would only improve your chances of satisfying her. Lubes are perfect for this situation. Add a few drops and watch her go wild.
5. Eye Contact: Let your eyes whisper sweet nothings into her soul (though don't let it get creepy). It can be a sensual gaze at the least or even an intense 'I want you right now' look. Whatever your case, improvise according to her response and you are good to go!
6. Mind It: Most women love mental arousals more than they love attractive men. Get inside her head, charm her with your personality, share some witty insight, or even make her laugh. Connecting with her on a mental level will surely add to your charm in bed!
How do you prefer to stimulate your woman? Share your views in the comments!
Recommended Products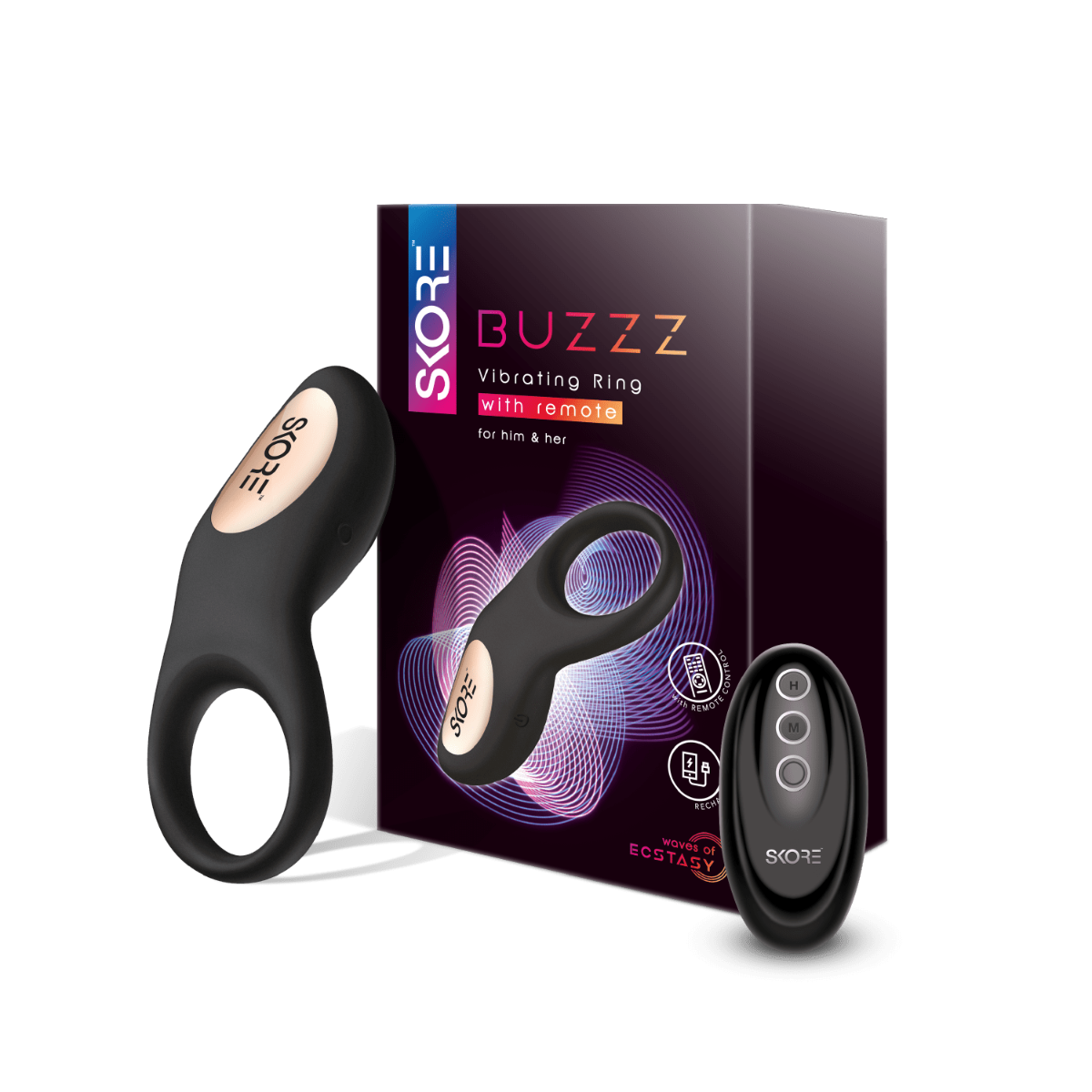 Buzzz 1 pc

Explore the limits of pleasure with India's first remote controlled vibrating ring, SKORE BUZZ. With 8 different vibration modes, go on an epic and mind-blowing journey of pure ecstasy. Made with premium, water resistant, body safe silicon and ABS material, SKORE BUZZ comes with multiple mood lights for the various modes. The rechargeable, waterproof SKORE BUZZ ensures you get those waves of pleasure, wherever and whenever you want.