Although sex has the power to spice things up in your life, sometimes a little extra help goes a long way. This is where sex toys come into play. And one such favourite toy of ours is the vibrating toy. Vibrating toys are great companions to have fun and lively sex, be it solo or with a partner. Simply put, Vibrators are sex toys that stimulate erogenous zones to provide guaranteed pleasure to the user.
You might wonder, how can a toy (usually made of silicon or rubber or plastic) help in spicing things up for your alone time. These magic machines come in a wide range of shapes and sizes for both men and women and are super fun and easy to use, especially if you want to #GetNaughtier and experiment a little, SKORE has some of the best vibrators for couples in its premium range of vibrating rings.
So, what exactly is a Vibrating ring?
One of the vibrator toys includes the vibrating ring which is essentially an advanced variation of a cock ring. It vibrates upon activation and sends you instantly into action by stimulating the penis or scrotum.
One of the benefits of Vibrating rings is that it aids in improving erections. Vibrating rings keep the blood flow in the penis and help to keep an erection and be fully present during intercourse. There are also great variations for the experimental women out there! SKORE SHIVER, VYBES and BUZZZ are specially designed with parts that stimulate the clitoris as well, making it a great addition in partnered sex! What are you waiting for? Get more than just pleasure with our premium range of vibrating rings!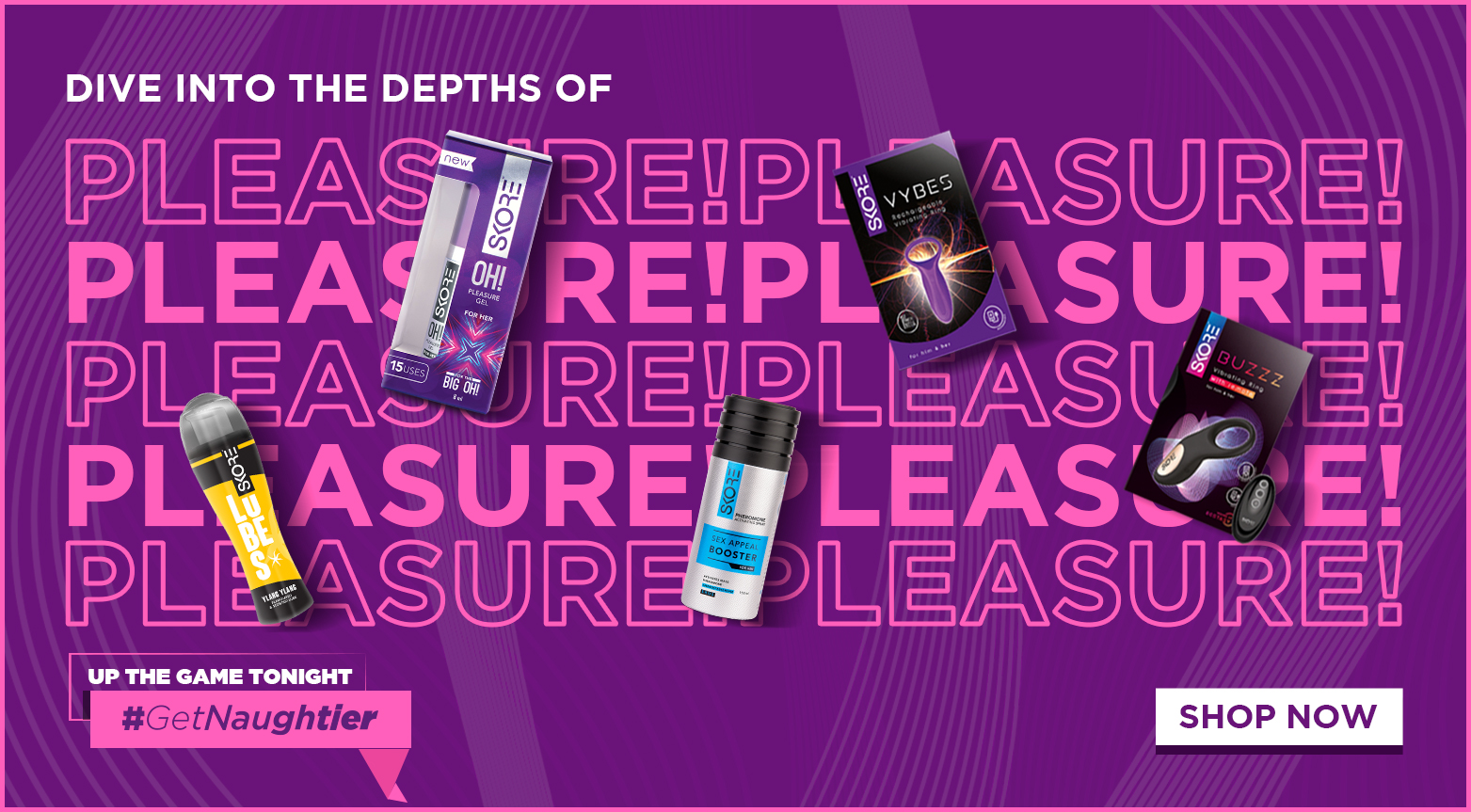 What are some top choices while looking for a Vibrating Ring?
SKORE has a premium range of the best vibrating rings.
SKORE SHIVER is a fun and simple model with a quirky design that comes with a tailpiece that stimulates your partner's clitoris, making it a great choice under INR 1000/- for when you want to #GetNaughtier.
SKORE VYBES comes with seven vibration modes specially designed to make it one of the best vibrating rings. It comes with a rechargeable lithium-ion battery and is a great tool to experiment with.
SKORE BUZZ comes with eight vibration modes and is one of the best remote control sex toys out there. This rechargeable, water-resistant, remote controlled vibrating ring is a fun and easy to control prop to #GetNaughtier. Built with body-safe silicone and ABS material, this vibrating ring can be used with the right water based lubes too.
Frequently asked questions about Vibrating Ring :
1. Can vibrating toys be used in partnered sex?
A Vibrating ring, like the kind made by Skore, is designed for partnered sex primarily. In fact, all its models like SKORE SHIVER, VYBES & BUZZZ come with tailpieces that stimulate your partner's clitoris, guaranteeing a shared fun experience. Including fun additions like vibrating toys is a safe and fun way to ensure pleasure for everyone involved.
2. Can a Vibrating ring be used multiple times?
Vibrating toys are usually run on disposable or rechargeable batteries. They are built for multiple uses. SKORE VYBES and SKORE BUZZZ are two such models with rechargeable lithium-ion batteries to ensure long term pleasure for the user.
3. Does using a vibrating ring hurt?
Using a vibrating ring of the right size or one made with stretchable material would not hurt the user. It is necessary to keep one's girth in mind while purchasing a ring to ensure pure pleasure without any hassle or pain for the user. Skore's vibrating rings are flexible and can fit properly for most men.
4. What are some cock ring benefits?
Since it works by restricting blood flow from an erect penis, a cock ring may benefit the user by helping him maintain an erection for prolonged periods. However, this is not a solution for erectile dysfunction - but merely adds to the existing hardness. Vibrating Cock rings also provide dual pleasure, thus being one of the few toys made for couples and not just for one person.
5. Is it safe to use a vibrating ring with lubes and condoms?
Skore's water-based lubes are completely safe to use with vibrating rings and are compatible with Skores vibrating rings, which are water-resistant. It is always safer to use a condom during partnered sex. However, you must make sure to put on the condom first, before putting on the vibrating ring. Remember, when it comes to sex, the safe way is always the right way to have fun!
Recommended Products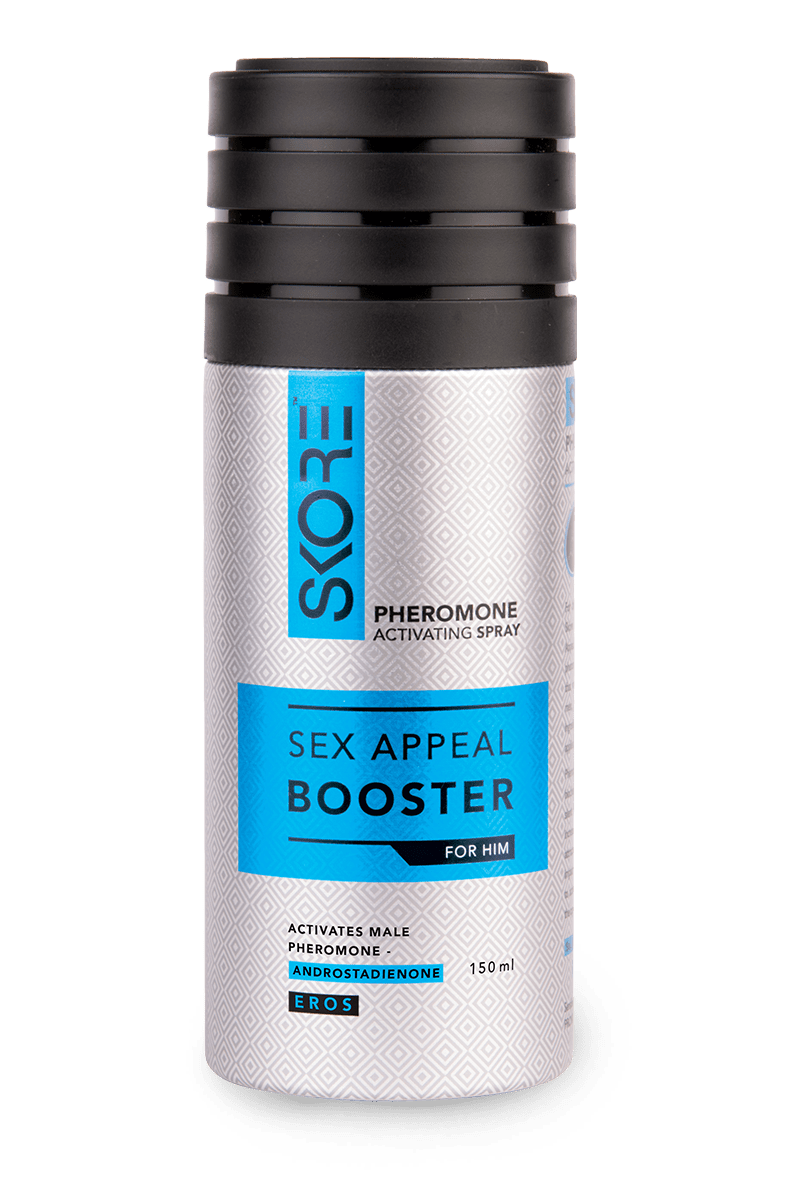 Pheromone Activating Spray Eros - 150ml 1 pc

Be the Ladies Man you always wanted to be with the new, special SKORE Pheromone Activating Spray. Launched for the first time in India, this sex appeal booster for men contains an active ingredient 'Sensfeel' which is proven to attract sexual arousal in women.
Recommended Products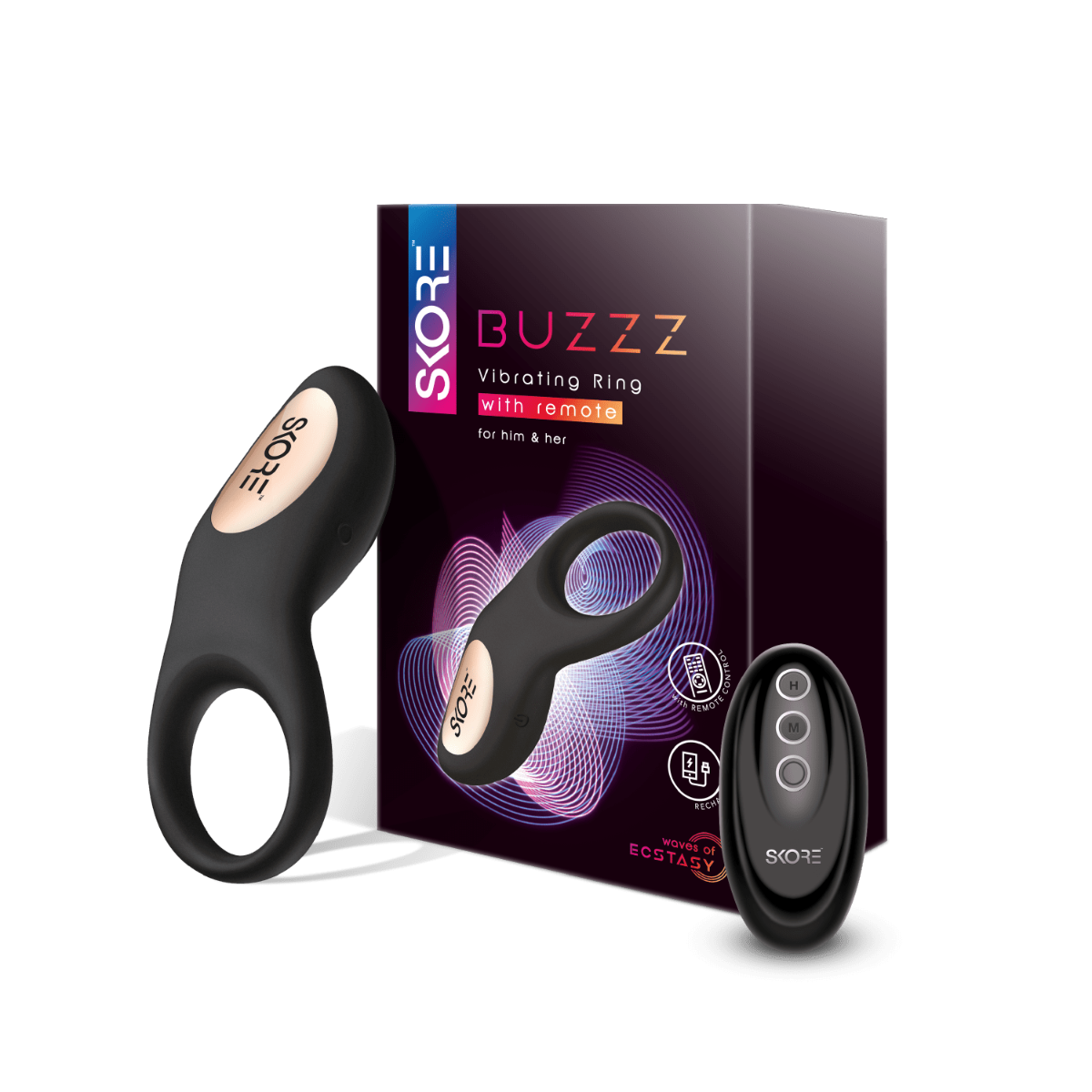 Buzzz 1 pc

Explore the limits of pleasure with India's first remote controlled vibrating ring, SKORE BUZZ. With 8 different vibration modes, go on an epic and mind-blowing journey of pure ecstasy. Made with premium, water resistant, body safe silicon and ABS material, SKORE BUZZ comes with multiple mood lights for the various modes. The rechargeable, waterproof SKORE BUZZ ensures you get those waves of pleasure, wherever and whenever you want.