#GetNaughtier with Lubes! A comprehensive guide to selecting the best lubes!
Intimacy in the bedroom necessitates a delicate mix of love and acceptance. This is where some of the lubricants help in enhancing the act of sex. Lubes not only help enhance the entire act of foreplay and intercourse but also lessen pain caused by friction from painful rubbing. However, getting the best sex lubricants is crucial in ensuring that both you and your partner are satisfied. Before purchasing a lubricant, it is critical to understand what are the best lubricants in the market today and what benefits they can provide.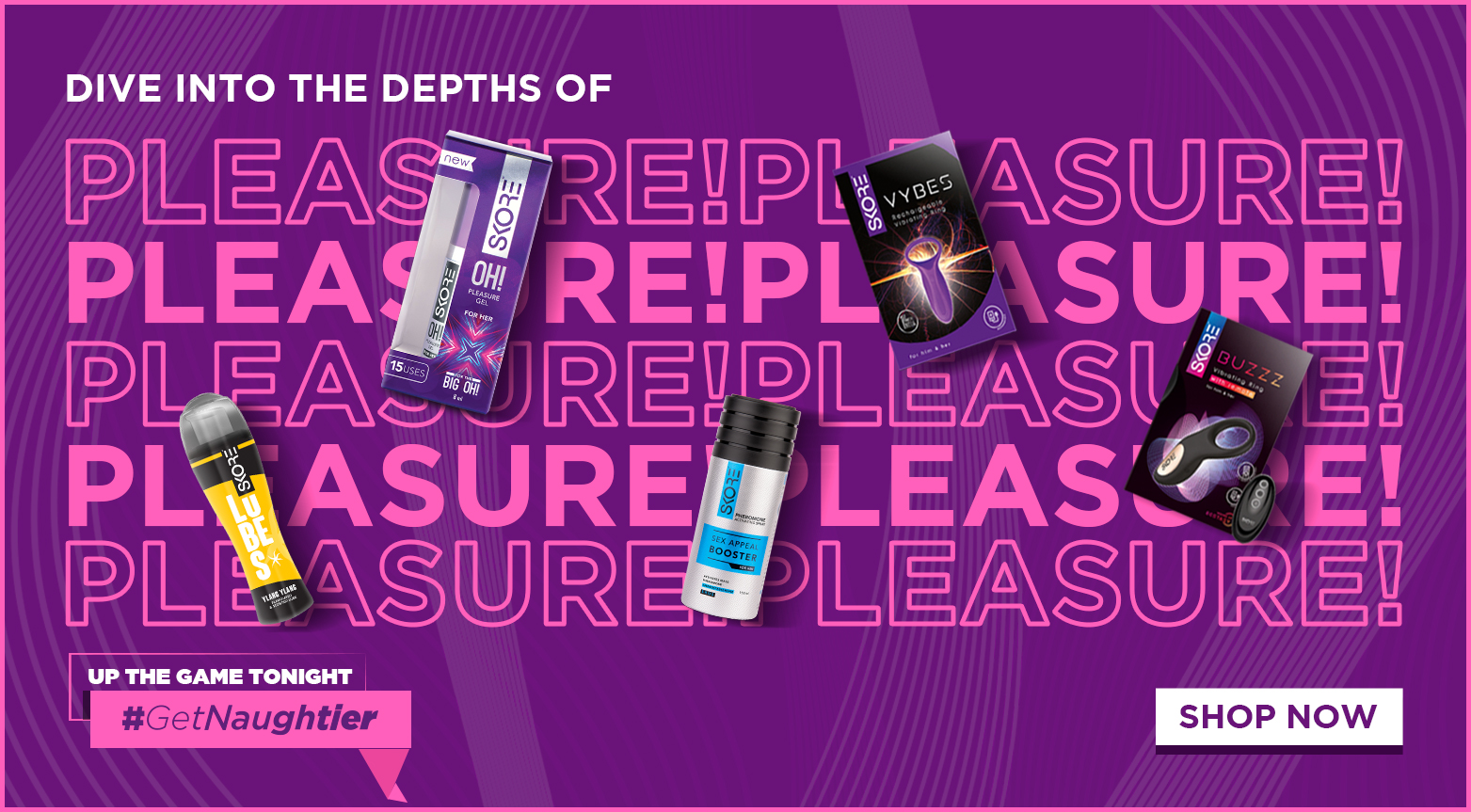 What exactly is a lube?
A lubricant is a substance that lowers friction and adds a slick slipperiness during a sexual act. This is utilized when a couple wants to enhance their sexual experience or even when the body's natural lubricants are produced in a lower amount. As a result, utilizing the best lubricant can improve a sexual experience manifold, while making you and your partner feel complete and fulfilled during the act.
How to choose the best sex lubricant for you?
Lubes can be great during sex, especially when you care for either of your satisfactions and are in the mood to #GetNaughtier. Here are some of the different types of lubricants available today:
Types of Lubes
Silicone Based Lubricant
- Gel-based
- Non-greasy
- Lasts long
Water-Based Lubricant
- Best lubricant for sex
- Does not irritate the skin.
- Doesn't leave stains
- Is condom and toy friendly
Oil Based Lubricant
- Easy to apply and can be used in a variety of pleasure situations.
- Comes in natural variants too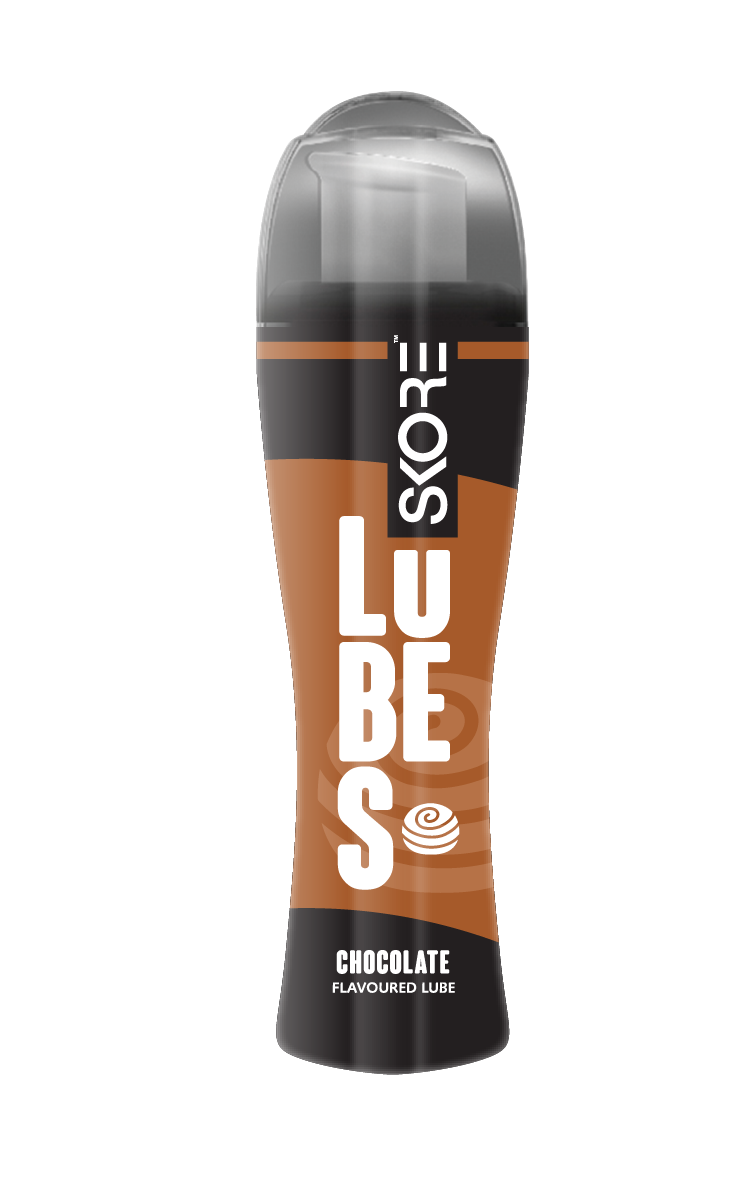 Can both men and women use lubricants during sex?
Yes, absolutely! All types of lubes can be used by both, men and women. So make sure you purchase the proper kind of sex lubes for your specific needs, to #GetNaughtier.
What to look out for choosing the best sex lubricant for you!
Good lubrication will undoubtedly boost your sexual experience and provide comfortable, long-lasting intercourse, but it is also critical to be responsible. Because of the sensitivity of the area, it's especially vital to understand what goes onto your private parts.
When choosing either water-based lubricants, silicone-based lubricants or oil-based lubricants make sure there are no nasty ingredients in them. Some of these may work well as lubricants, but it may be best to avoid them.
Are Flavoured Lubes good?
It's all about exploration when it comes to sex! Flavours just boost the experience to the next level. It activates your playful side and entices you in finding new ideas to #GetNaughtier. Pick any flavour you like, as long as it's safe and effective as a lubricant. Also, check out the Skore's Flavoured Lubes to tease your lover to their heart's content! Also do note, that flavoured lubes contain glycerine. These are better utilised for foreplay. If they are used for intercourse, make sure you wash it off thoroughly.
Skore has a wide assortment of lubricants designed with the greatest essentials to give you and your partner the most pleasurable experience possible. We offer a variety of sensation-based and flavoured lubricants, as listed in the table below.
Visit Skore's website to find the best sexual wellness items for you and your partner!
Skore lubricants are guaranteed to provide you and your partner with the best sexual experience possible. Each one is packed with the best flavour and guaranteed quality. These lubricants are designed to provide pleasure and enhance your foreplay sessions as well as intercourse!
Flavoured Lubes

Sensation-based Lubes

● Chocolate

- A rich chocolate flavour that will make your pleasure sweet and playful.

● Ylang Ylang

- A distinct and exciting flavour which is used as an aphrodisiac in some cultures

● Strawberry

- A berry avalanche to tingle your desires!

● Cherry

- Allow your passion to be enticed by lush drops of cherry.

● Warm

- Skore's Warm lube is intended to arouse the intense fire within you, by generating a lovely warmth when used.

● Cool

- The Cool variant provides a tingling, cooling sensation to your skin.
Frequently Asked Questions on Sex Lubricants:
1. When do I need to use a lubricant?
Sex lubes can be used by anyone, at anytime during a sexual encounter. It can be used even during foreplay, to massage your partner and even if you are not having intercourse.
2. What happens if the lubricant is worn out?
Generally if you use a good amount of lube, it will not wear out. But even if it does, you can use more lube without worrying at all.
3. Can I use lubricants with a condom?
If you're using condoms, make sure you do not use oil-based lubrication. This will cause the condom to disintegrate or break, causing unplanned inconvenience. Instead, use water or silicone-based lubricants, which will not interfere with the lubricant.
4. Could lubricants be used on sex toys?
Water-based lubes, such as those sold by Skore, can be used with sex toys without any worries.
5. How do I clean up after using a lubricant?
Simply wash the areas around the private region that had lubes on with mild soap and pat dry to minimize bacterial infection. Water-based lubes are the easiest to wash off.