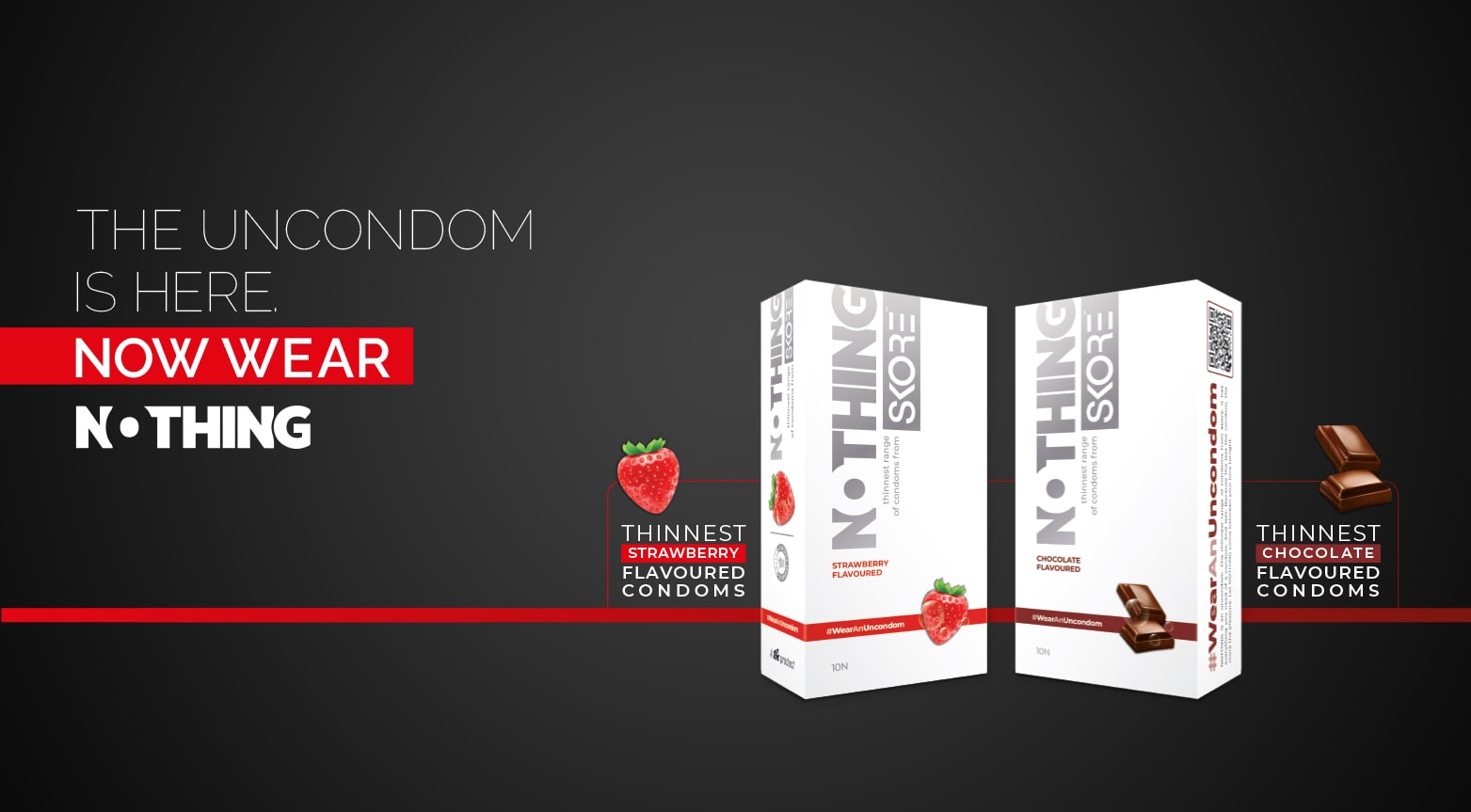 In season four of Modern Family, Phil and Claire are off to drop their daughter Hayley off to college. Naturally, as a parting gift, Claire buys her daughter a big box of condoms. She just wants her daughter to be safe! When we think of the phrase "safe sex", almost everyone thinks of condoms. Thanks to TV ads, TV Shows, and your favorite movies all broadcasting this message, everyone is familiar with the importance of condoms and the role it plays in keeping you and your partner safe from STIs, unplanned pregnancies, and more. In fact, it's not too far off to say that safe sex has three parties: You, your partner, and a condom.
However, despite the fact that everyone should know the importance of condoms, we all know another thing that is true: Men and women around the world have made, and will continue to make, any kind of excuses to have sex without a condom. And that is crazy! Safe sex should be non-negotiable, and no one should have to bargain with a man and try to convince him for it
Which begs the question: Why do some men and women do this? Despite the fact that there are so many reasons to use a condom, why do they still not want to? There must be some reason they want to go bare?
Stupidity?
Ignorance?
How sex is shown in movies and porn?
Or maybe they just really, really want to make a baby?
Thankfully, there's no need to guess. Lots of men and women have explicitly asked their partners to use a condom, and almost all of them are sure to have heard some of these excuses at some point in their lives. Here are the five most common excuses we've heard people give to have sex without a condom.
1. "I can pull-out!"
Okay, so?
If only we could get an official study on how often unplanned pregnancies have happened when men were SO confident about their pulling out skills. But since we don't, here you go: It happens quite often.
But that's not even addressing the main issue! The benefits of condoms is not just that they prevent unplanned pregnancies. They also prevent transmission of STIs as well. And if you have sex without a condom, STI's can get transmitted whether or not you pull out. Oh, here's another fun fact: Common STIs, like herpes and HIV are still not curable. Yep, you would not want to risk that.
2. "But it doesn't feel that good"
You know what doesn't feel that good either? HIV.
Come on, the risks far outweigh the pros here. And even if your own pleasure is all that you're focussing on, you'll find that the best condom brands in India make different types of condoms, and some of them are ultra thin, designed specifically to ensure that you get almost all the sensation.
For example, take a look at the new Nothing condoms, from Skore. These are the thinnest flavoured condoms that are available in the country, and come in two flavors: Chocolate and Strawberry. Flavoured condoms are generally for oral sex, but since the Nothing condoms are THAT thin, you can use it for penetrative sex, without losing out on any of the pleasure as well!
3. "You can take a pill!"
And you, sir, can take a hike.
Birth control pills like i-Pill can cause crazy mood swings, nausea, and can mess up the menstrual cycle for up to three months. Condoms, on the other hand, can… well, protect the both.
We get it. Technically, you're right. The woman can take a pill, but it's so much easier, and safer to use a condom. Because it really isn't fair on the female partner to put her body through changes when there's an easier option. Apart from the above mentioned side effects, these pills can also cause migraines, weight gain, and a decreased libido too. Nay! Not fun at all.
4. "It's so difficult to stop in the heat of the moment!"
Look, we get it. Sex is fun, and it can be annoying to stop halfway to go find a condom. But that isn't a reason to not use a condom.
Besides, all it takes is to plan a little ahead. Here are three things you can do:
Discuss using condoms before having sex. This makes it more likely that you'll end up using a condom.
Have the condoms ready and nearby BEFORE you start having sex. This way, they're just within reach, and you don't have to stop for long.
Make wearing the condom sexy. If you're comfortable, your partner can put the condom on for you too!
Doing these three things can make it a little easier to stop in between sex. Remind yourself about the importance of condoms, and that should be enough for you to keep in mind that sex without a condom is not an option.
5. "I don't know how to put it on!"
Oh trust us, it's so easy to learn!
Most condom brands put instructions in the packaging, with pictures, on how you use a condom. If you can't find these instructions, you can do a simple Google search. Given the importance of condoms, you'll find tons of resources online that will teach you step-by-step on exactly how to put a condom on. Besides, wearing a condom isn't exactly rocket science either.
While there are so many benefits of using a condom, there isn't a single convincing reason that exists to have a sex without a condom. Except of course, you're actually looking to get pregnant.
There are so many different types of condoms out there today, and the best condom brands in India have even come up with flavoured condoms for oral sex. The Nothing condom can be bought from Skore. Make sure you stock up on your stash of condoms and carry it with you at all times, and this way, you'll never have to have sex without a condom again.
And there you have it! These are the top 5 excuses that people give to have sex without a condom, but I'm sure you've heard of more. With a little discussion with your partner, and with your own pack of condoms with you, you'll always be ready to deal with any excuse you may come across. Have fun, safely!