Scent has a strong connection to how a person is remembered in another person's thoughts and memories. Fragrances and scents carry a huge part of our nostalgia with them.
Your scent is the first thing anyone notices about you when you enter a room or approach them. Even before they've seen or heard you, they recognise how you smell. Let's be honest, be it clothes, food, places, or people, everyone loves to have something that smells delicious. And where your go-to colognes and body mists aren't doing the trick to make a mind-blowing first impression, SKORE's Pheromone Activating Spray has got you covered. #GetNaughtier and be ready to skore with SKORE's pheromone activating cologne for him.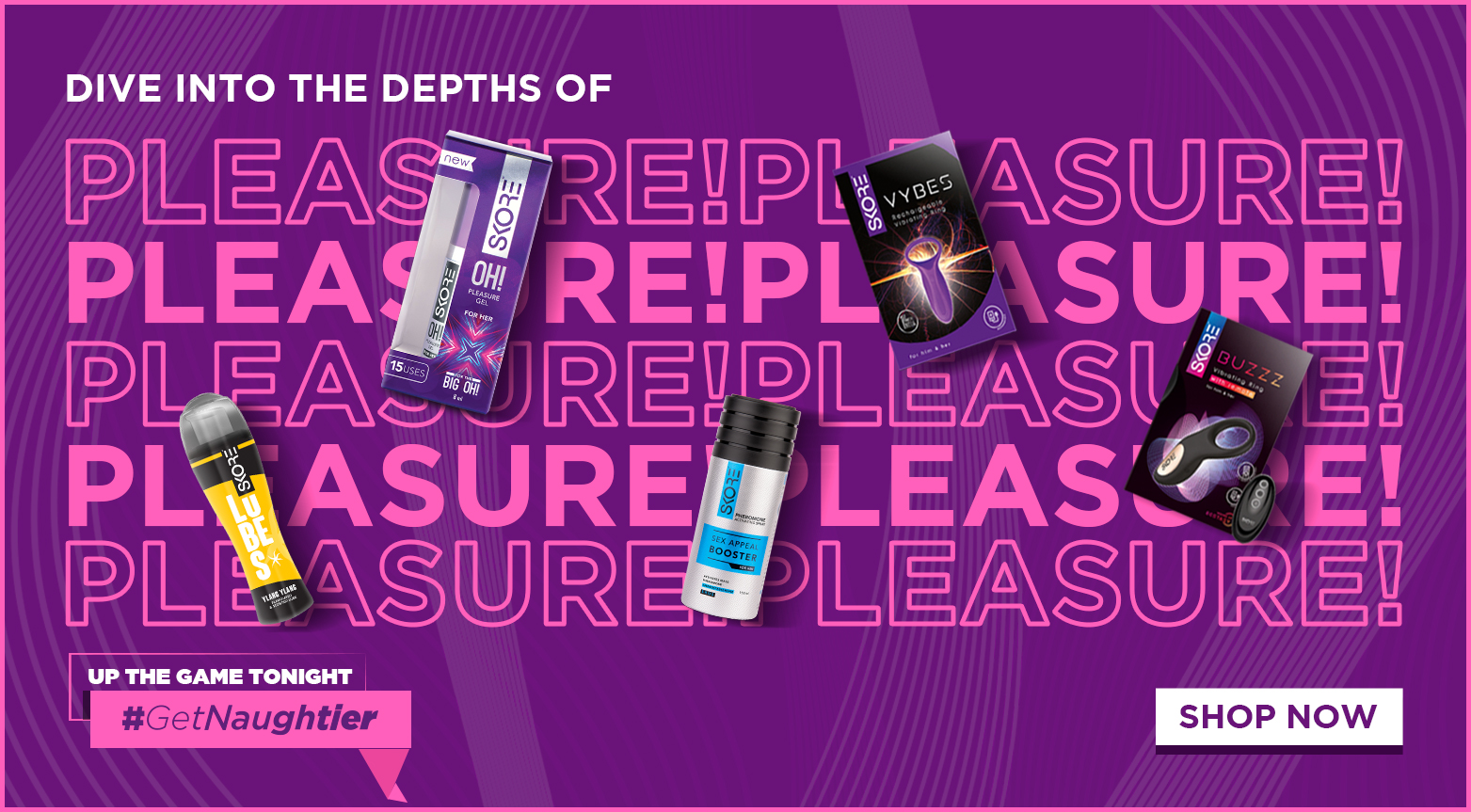 What exactly are pheromones?
Pheromones are chemicals secreted by the body that function as cues or communication agents to other individuals. Many animals and insects use pheromones as their primary means of communication. Pheromones are used to trigger a response in the opposite sex or the receiving party. In humans, pheromones communicate confidence and sex appeal.
Where to get a Pheromone spray for men?
Pheromone Activating Spray by SKORE is a Sex Appeal Booster, which is easily available on eCommerce marketplaces and the Skore website. SKORE Pheromone Activating Spray contains the active ingredient Sensfeel, which activates the existing pheromones in one's body, which perform an important function in evoking arousal in people of the opposite sex.
Frequently asked questions about pheromone cologne for him :
1. What are Pheromone Activating Sprays?
While pheromones can be quite captivating naturally, a little extra help wouldn't hurt to go the extra mile. This is where pheromone activating sprays come into play. They are essentially perfumes designed especially to activate and enhance the body's natural pheromones and are designed for men to be desirable and sexually appealing. Pheromone Activating Sprays activate and enhance your body's natural pheromones, sexually attracting and arousing prospective partners
2. How to use them?
Pheromone activating sprays are easy to use. The best way to use them is to spray it on your chest, neck or wrist regions (areas where your ladies will notice first). It is advised not to overuse since many of them come with a musky smell and too much of it can be overbearing. Do not use this on your clothes as they are meant to be in contact with your skin.
3. Do pheromone sprays attract people?
Pheromone activating colognes or sprays are designed to activate one's natural pheromones, which in turn induce responses of sexual attraction and arousal in people. Pheromones are essentially communication agents and are an easy way to communicate your readiness and sex appeal.
4. What are the advantages of using them?
Pheromones are known to induce responses in people within a short period of time. They can be recognised in a 3-4 metre proximity, and work as a great booster by improving your chance of finding a partner.
5. When to use pheromone sprays for men?
Pheromone activating sprays can be used like normal deodorant. They are a great replacement for normal deo when you can use the extra confidence and advantage of attraction. If you want to turn heads when walking into a room, a Pheromone activating spray is the easiest way for it!
Recommended Products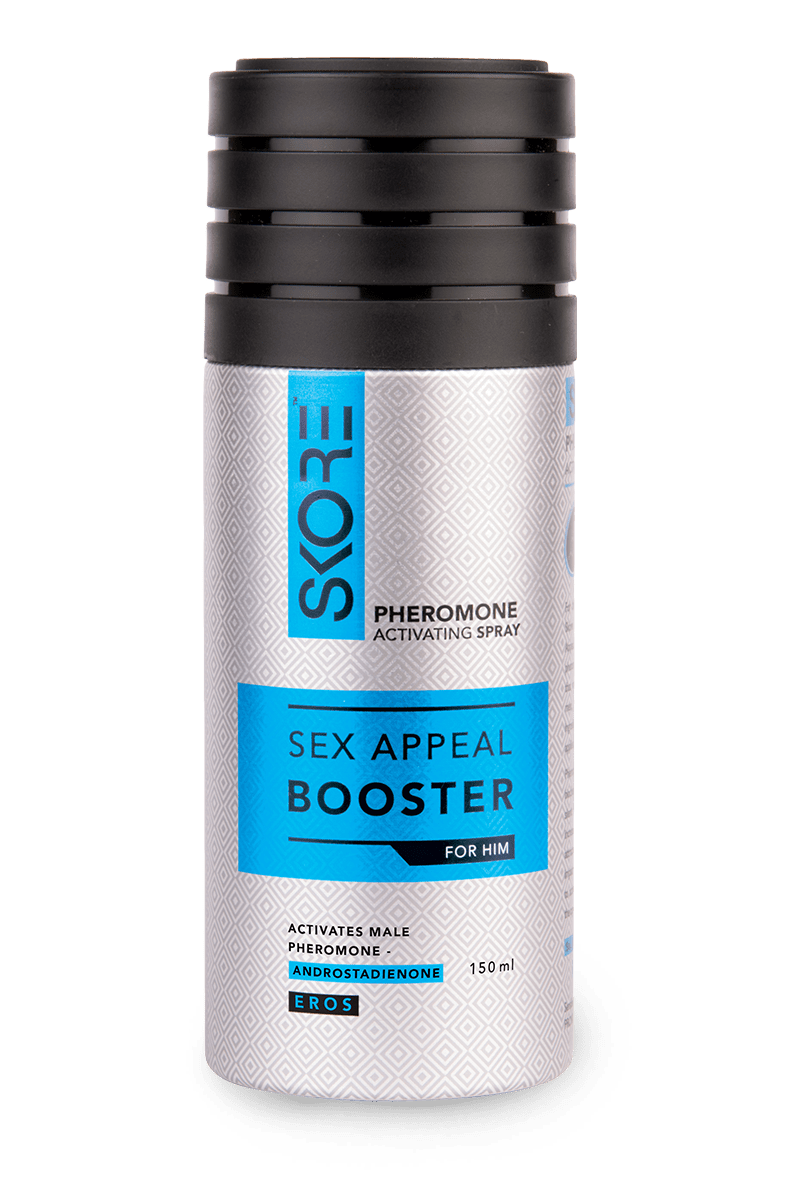 Pheromone Activating Spray Eros - 150ml 1 pc

Be the Ladies Man you always wanted to be with the new, special SKORE Pheromone Activating Spray. Launched for the first time in India, this sex appeal booster for men contains an active ingredient 'Sensfeel' which is proven to attract sexual arousal in women.
Recommended Products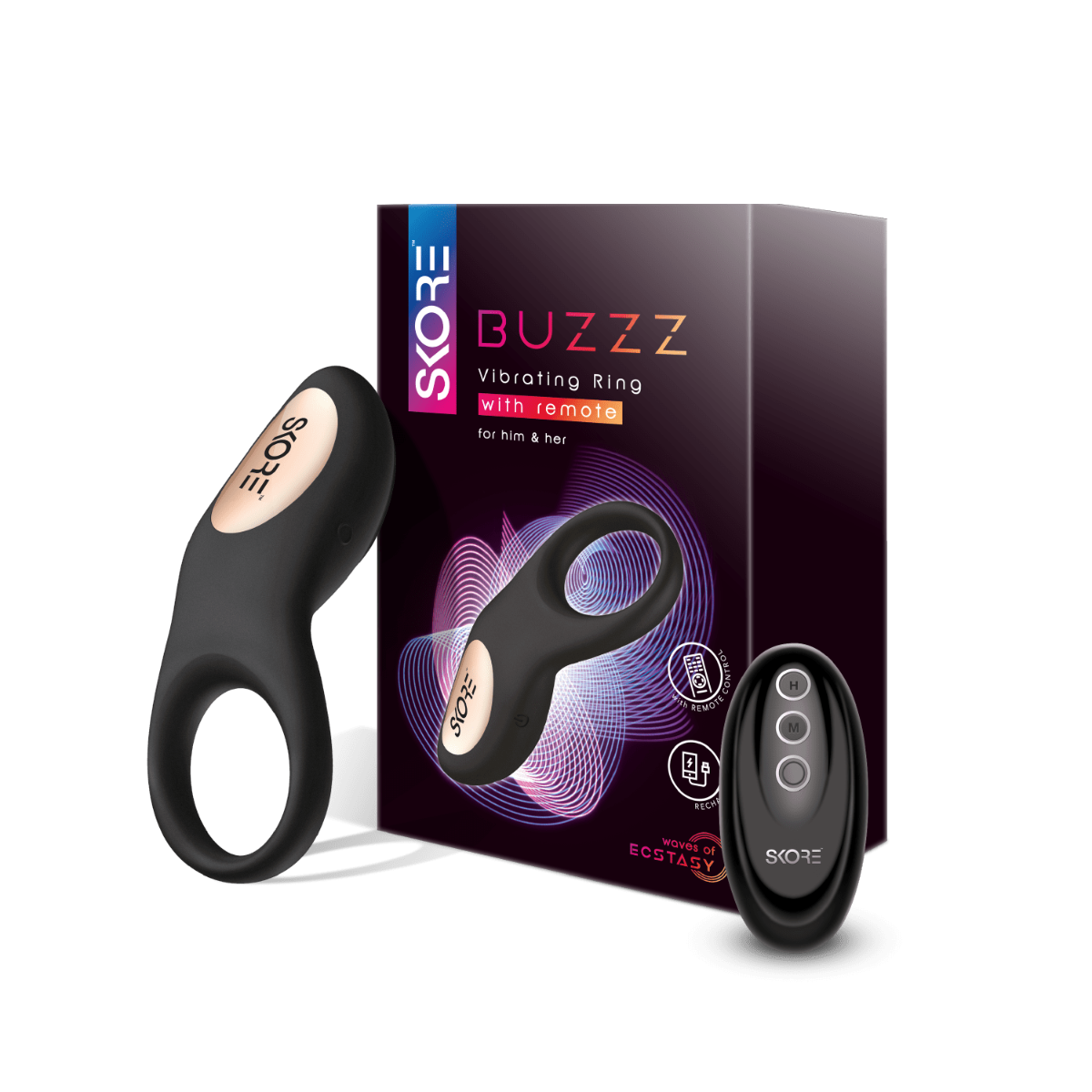 Buzzz 1 pc

Explore the limits of pleasure with India's first remote controlled vibrating ring, SKORE BUZZ. With 8 different vibration modes, go on an epic and mind-blowing journey of pure ecstasy. Made with premium, water resistant, body safe silicon and ABS material, SKORE BUZZ comes with multiple mood lights for the various modes. The rechargeable, waterproof SKORE BUZZ ensures you get those waves of pleasure, wherever and whenever you want.