An average Indian lasts for less than 7 minutes in bed!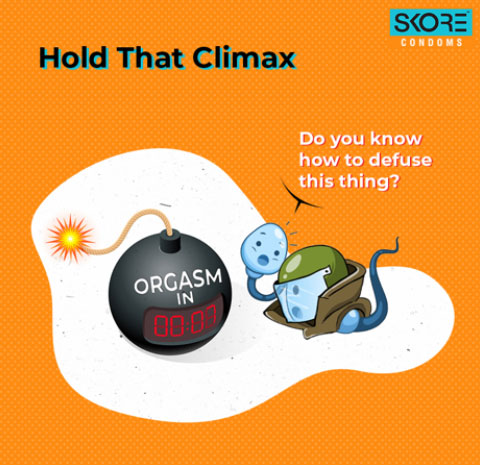 And if you are anywhere near the 1-2 minute mark, we have got two words for you - premature ejaculation. But does that mean it cannot get any better? Of course not! Here are some handy tips to take you from a sprinter to a marathon runner!
1. Limit the Thrusting
Instead of thrusting like a jackrabbit dancing to an upbeat song, level the playfield by limiting how deep you go. And every time you feel like you are about to reach the climax, slow down to catch a breather!
2. Train in Solitude
Learn to master your climaxes by delaying your orgasms while masturbating. This is also known as the method of edging which will ultimately help you avoid premature ejaculation. It's all about training your mind!
3. Put a Ring On It
Put on a penis ring (yes, it's a thing)! It restricts the blood flow to the shaft of the penis, helping men maintain much stronger erections for long durations. It never hurts to try (unless you get the size wrong)!
4. Distract Yourself
A basic tip that almost always works, once you get the hang of it! If things get too intense, distract yourself by focusing on your partner and her orgasm. Try pairing this with other tips on the list and you might already have a winner!
5. Spread it Out
Thumping in the same position from start to finish can take a toll on anyone. Spread out your game by focusing on other aspects of the ride, such as foreplay. And don't forget to change your position every 4-5 minutes!
6. Revive, Restart, Rejuvenate
Who says sex has to be limited to only a single session? Men are known to last much longer in subsequent rounds (if they have a capacity for them). Take a few minutes to catch your breath and pick it up again. You can even switch to foreplay to keep the juices flowing!
Recommended Products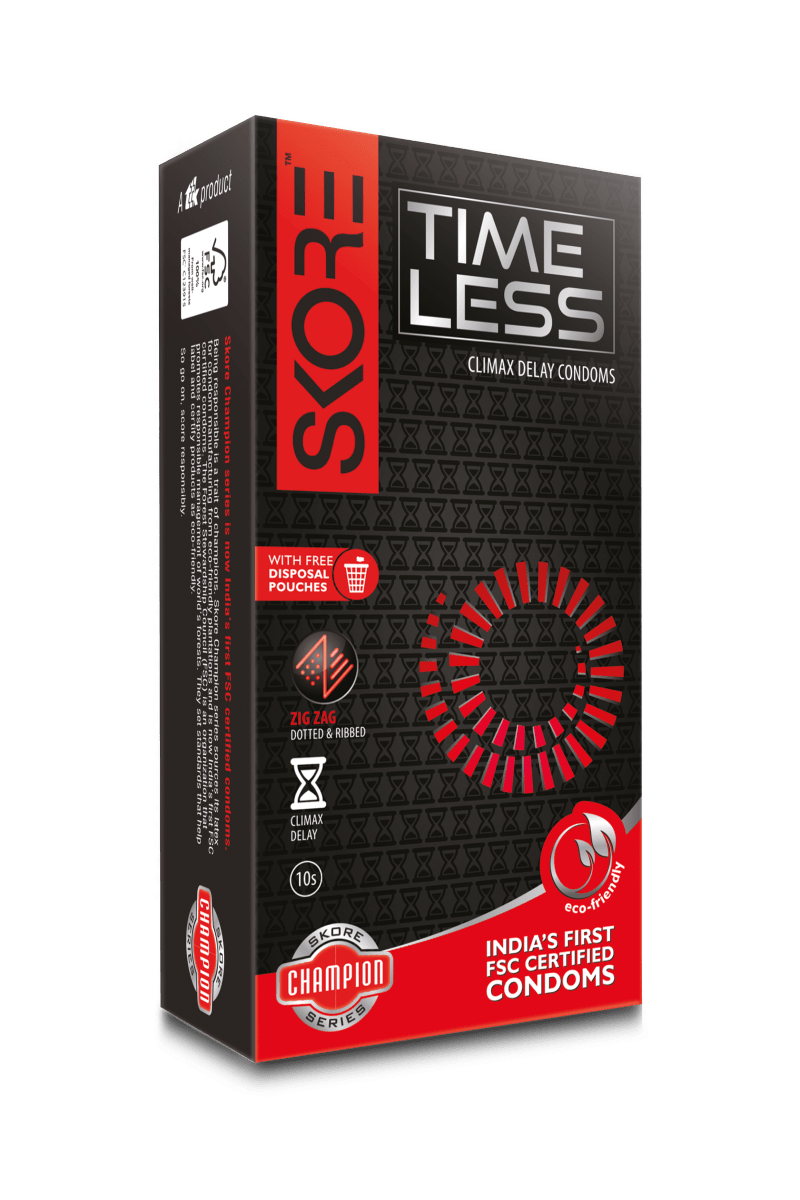 Recommended Products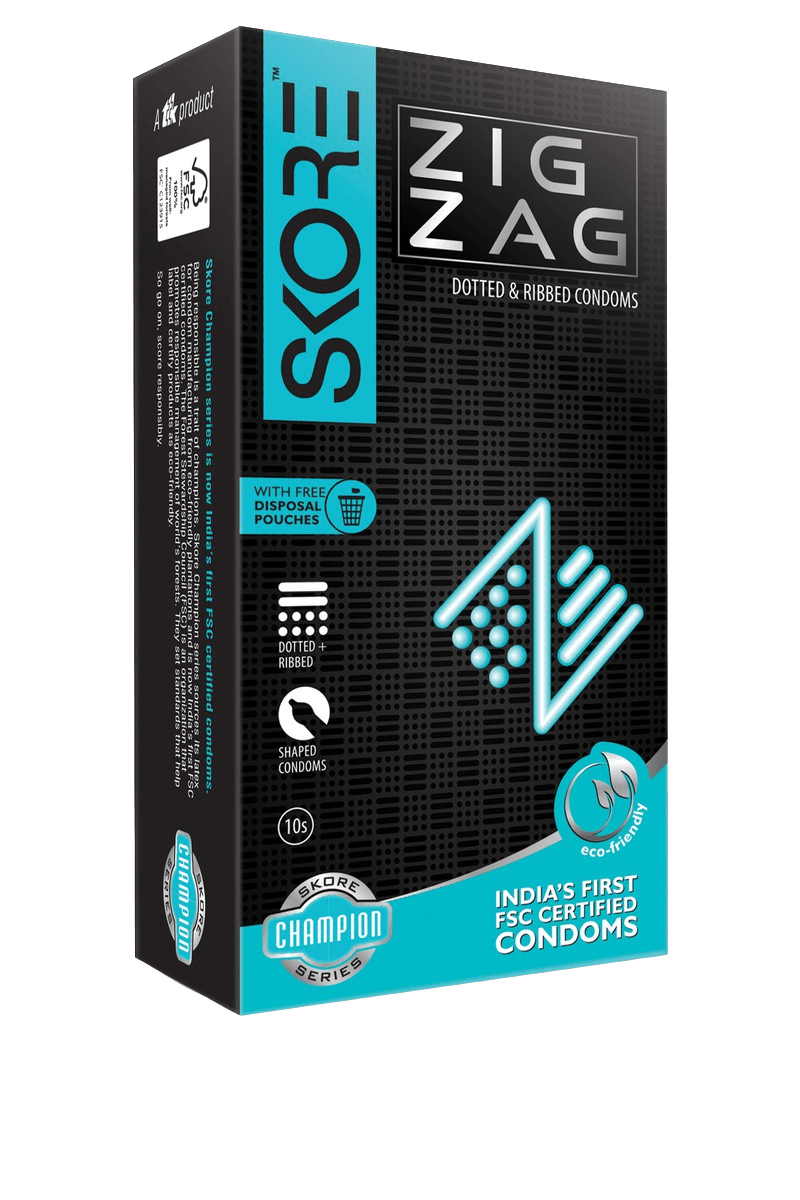 Zigzag Condoms 1 pack (10pcs)

Be a true champion of the game of passion, with SKORE Condoms Advanced Range. The SKORE ZigZag Condom with its unique ribbed and dotted texture, in a patented ZigZag pattern, enhances your pleasure and also heightens your lover's sensory experience.
Recommended Products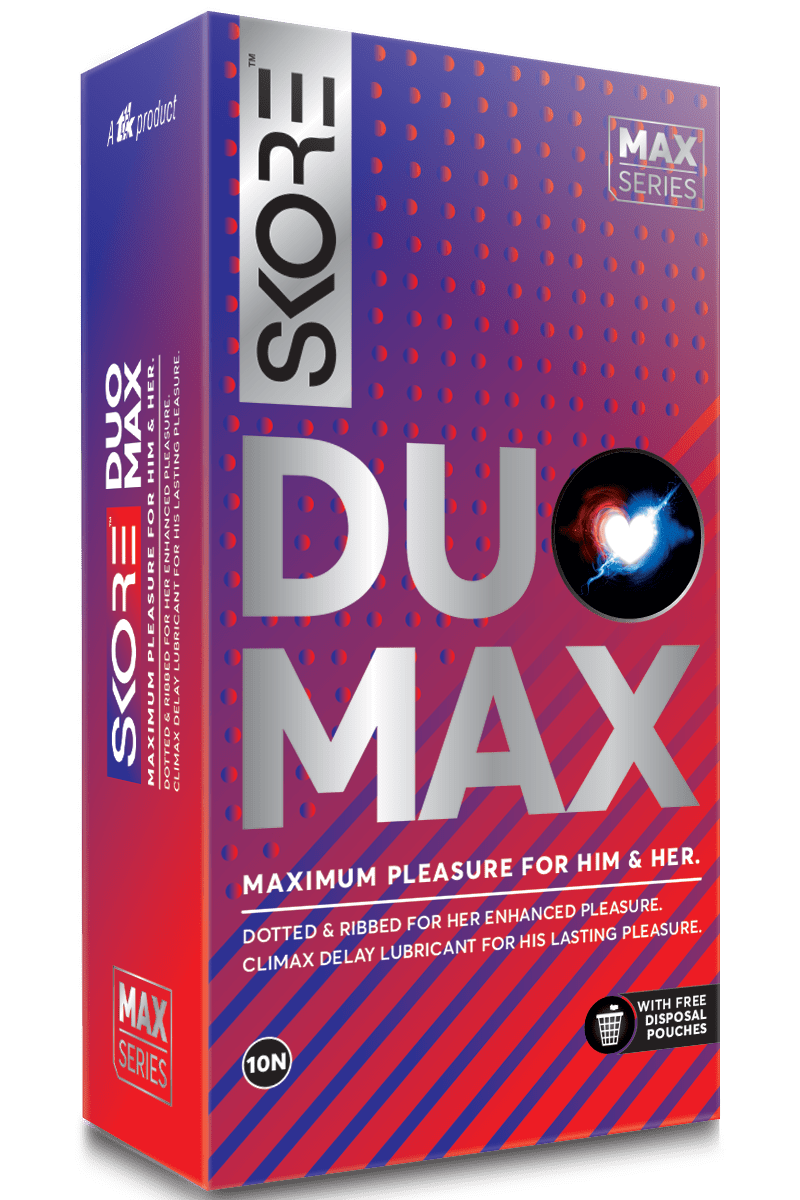 Duo Max Condoms 1 pack (10pcs)

Presenting Duo Max from Skore with climax delay lube for him and dotted & ribbed texture for her. Giving him more time. And taking her less time. For the two of you to experience an all-new sensory explosion together. And what's more, it comes with a convenient disposal pouch that makes it easy-to-use as well as easy-to-throw.