Vybes 1 pc, Pheromone Activating Spray Eros 150ml 1pc, Strawberry Lube 50ml 1pc
Perfect combo for you and your partner to #GetNaughtier
Vybes 1 pc, Pheromone Activating Spray Eros 150ml 1pc, Strawberry Lube 50ml 1pc
This combo contains 1 pc Vybes, Strawberry Lube 1 pc 50ml, Pheromone Activating Spray Eros 150ml
01.

Why should I use Lubes?

Let us be honest. When it comes to sex, wetter is better. SKORE Lubes allows you to spice up your sex life by helping you navigate tight spaces easily. We especially recommend using them for your foreplay sessions, often an ignored part of your time in the sheets. Trying difficult positions, experiencing different sensations like cool and warm or even experimenting with flavours, SKORE Lubes make sure that you have a great time, every time.

02.

Are Lubes safe to use with condoms?

Not only can SKORE Lubes be used with condoms, we highly recommend it. They are the perfect combination like Batman and Robin. Or if you are not into superheroes, think chai and biscuits. Our water based lubes are best experienced with the wide range of SKORE Condoms. A few drops of lubes onto the condoms work like magic and make sure that sex is more pleasurable for both partners.
Thank You for reviewing us.
How It Works
01

Remove the cap by pulling it upwards.

02

Push down on the top of the bottle with your fingers.

03

Smooth the lube wherever you like.

04

Use more whenever you feel the urge.
You May Also Like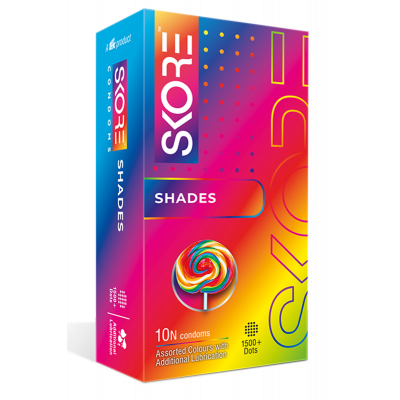 Shades Condoms 1 pack (10pcs)

MRP (incl of taxes)
Special Price
₹102.00
Regular Price
₹120.00
Play your game of passion with SKORE Shades.Condoms that come to you in a assortment of colours. And are dotted to add greater sensation to lovemaking. So, choose your favourite colour and drive her wild with pleasure.
You May Also Like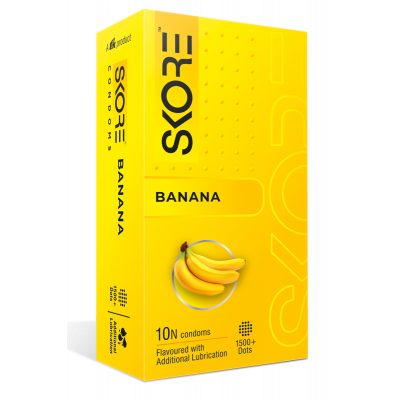 Banana Condoms 1 pack (10pcs)

MRP (incl of taxes)
Special Price
₹102.00
Regular Price
₹120.00
Score as you play the game of love with SKORE Condoms. Your lovemaking becomes more special with its fruity Banana flavour. To add to your pleasure you have dotted texture and cool colours.
Perfect combo for you and your partner to #GetNaughtier