Till a few years ago, the prime location for all the single men and women would be noisy and crowded bars. However, all of that have changed quickly and quite significantly.
All it takes today is one right swipe and boom! It's a match. But this is also where most people hit a roadblock - initiating conversations!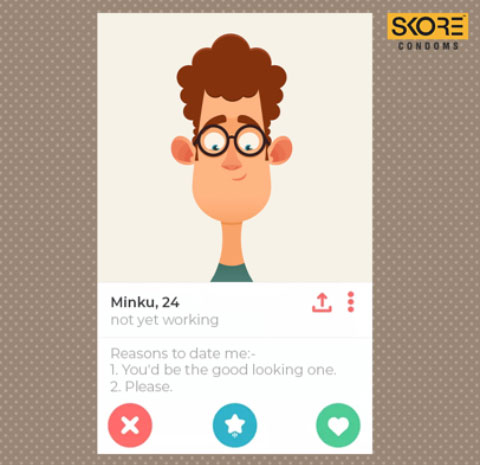 One wrong move might leave your name in the digital trash can! But fret not, for here are some expert tips that can come to your rescue. Check them out:
1. Refrain from Small Talk: Never ever begin the conversation with a simple Hey/Hi/Hello. It is outright boring and does nothing to make you stand apart. In fact, they can make the person feel unimportant. Instead, try giving it a spin by introducing yourself or asking an interesting question!
Also, please try throwing around proper grammar and spelling while you're at it. Being a grammar Nazi isn't cool, but you cannot blame people for expecting grammatically correct sentences, especially when you are trying to impress someone. We're absolutely sure all women will agree to this.
2. Comment About their Profile: As an opener, this shows that you have actually put in efforts to know them while also making you come across as a good listener. It also acts as a foundation for a great conversation. You can talk about their likes and dislikes, ask the name of their pet, or explore similar common grounds. You get the gist.
3. Make Yourself Stand Out: Okay, this one borderlines on experimentation. Think of a one-liner that can instantly set you apart from the rest of his/her matches. It can be something witty, honest, or even what you feel about them (we would request you to keep the naughty thoughts aside at the beginning!). Or it can be something simple that cuts to the chase right away.
4. Create an Aura of Intrigue: Your first text is important. It can make or break your chances. You only have one try at this, so make sure to make it count! And whatever it is, make sure you back it up with a great story! Always remember that the delivery is as important as the build-up (Game of Thrones fans know exactly what we are talking about)!
But make sure you back it up with a great story and a confident smile! We wish you all the best.
Recommended Products
Buzz

Explore the limits of pleasure with India's first remote controlled vibrating ring, SKORE BUZZ. With 8 different vibration modes, go on an epic and mind-blowing journey of pure ecstasy. Made with premium, water resistant, body safe silicon and ABS material, SKORE BUZZ comes with multiple mood lights for the various modes. The rechargeable, waterproof SKORE BUZZ ensures you get those waves of pleasure, wherever and whenever you want.